A Local's Guide to St. Thomas: Visiting St. John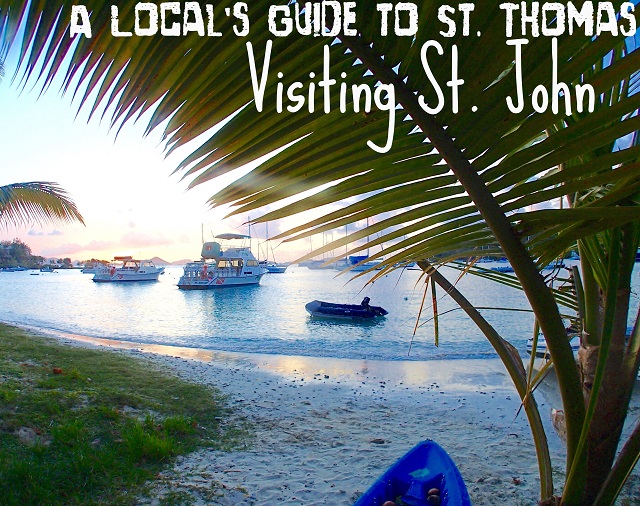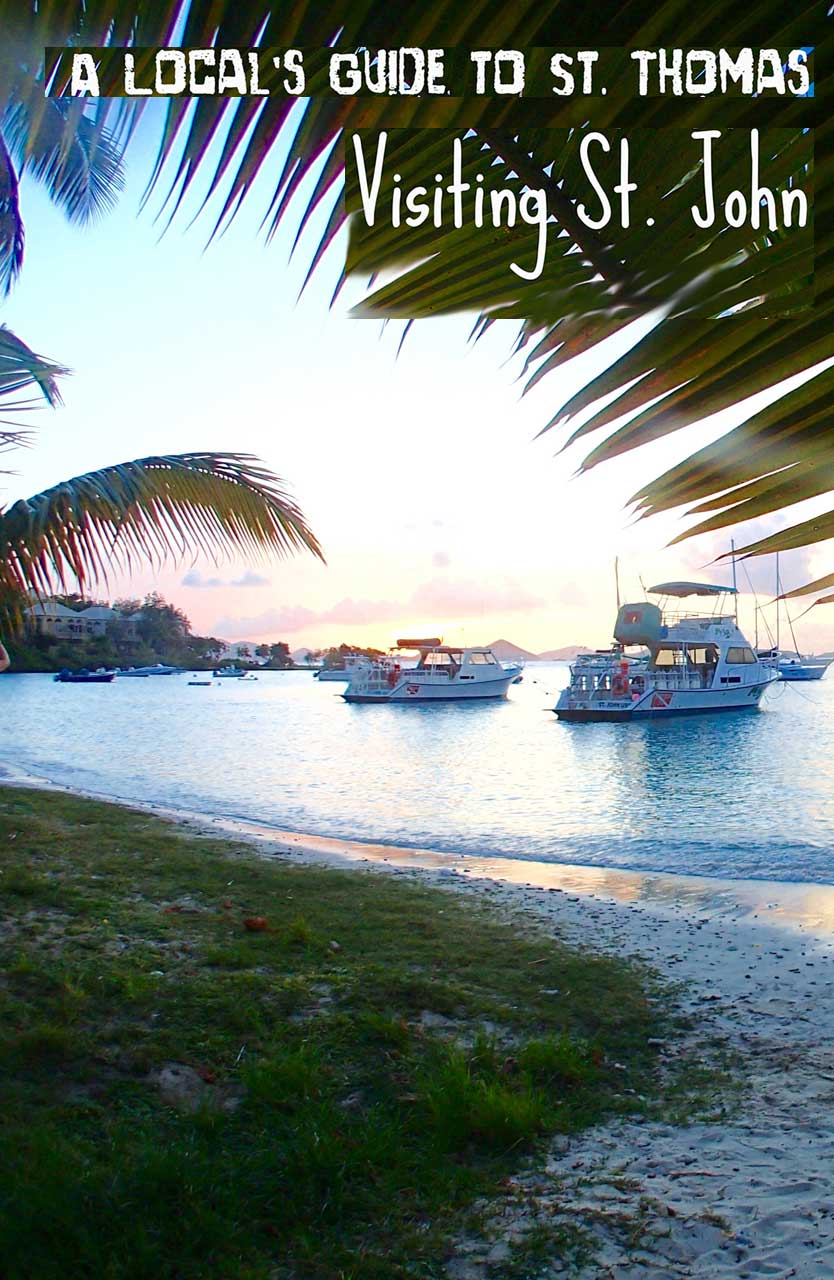 Whether you're looking to visit for the day or to stay for the week, if you've never been, researching how to get to St. John can be confusing. The easiest way to get to St. John is by way of St. Thomas as it has an airport and is the hub for getting to most of the Virgin Islands. St. Thomas is also the closest neighboring island to St. John and provides many Transportation options to visit. The best way to discover how to get to St. John is to hear it from an experienced local. Worry no longer because I'm here to guide you all the way to your St. John destination!


There are three ways I recommend getting to St. John:
1. Ferry- If you're staying in St. John or wanting to visit the island for the day, ferry service is your best option. Fare from Red Hook in St. Thomas to St. John for the passenger ferry is $7 per person each way, $14 round-trip. Since you flew into St. Thomas, you may want to purchase a round-trip ferry ticket, so that's one less thing you have to worry about on your journey back. Luggage is $4 per piece and is stored separately on the ferry. The Red Hook ferry leaves every hour, on the hour, from 8am-midnight (earlier ferries leave on the half hour beginning at 5:30am) and is about a 20 minute ride. Ferry service is also available from Charlotte Amalie with limited departure times at $12 per person each way. This is a convenient option if you are staying near , otherwise Red Hook would be my recommendation because of the frequent service and shorter ferry Charlotte Amalie ride. At either passenger terminal, you should arrive at least 15 minutes prior to the ferry to comfortably have time to get tickets and board the vessel. Taxis and Private Drivers are familiar with both ferry terminals as a transportation option, or if you are renting a car, there is paid parking at the Red Hook ferry terminal or the car barge option. The Red Hook car barge leaves every hour from 6am-7pm. The barge fills up quickly, so you should arrive at the gate a minimum of 20 minutes prior to ensure you're on the next barge. Fares are $30 each way or $50 round-trip with a small fee collected before entering the loading gate for the barge (approximately $5). Note that the barge is operated by multiple companies, each with a set schedule. Ask for return times before purchasing a round-trip ticket to ensure you won't miss the barge. If you opt for the passenger ferry, you will arrive in Cruz Bay with a free shot of local rum to greet you. Taxi service is available immediately outside the terminal to experience the island, and shops and restaurants are all within walking distance if you're just looking for a night on the town. If you're taking the car barge, be sure to pick up a map of St. John from the passenger ferry terminal before heading over to navigate the roads. Ferry service is the most common way to get to St. John for an extended visit or to catch an excursion, and while it may seem a bit difficult, it's as simple as deciding which ferry to take and arriving at the terminal on time.


2. Sailing- If you're looking to sample St. John waters, a day sail from St. Thomas is the best option. A St. John Full Day Sail offers convenient pick up on St. Thomas and allows you to snorkel the protected reef in St. John and swim to shore for some time at the beach. A Private St. John Day Sail is the best way to make a quick visit to the island with just you and your family or if there's a particular spot you'd like to hit as the sail can be customized to your preferences. A day sail to St. John is the perfect way to combine a Sailing Excursion with a visit to another one of the Virgin Islands.


3. Powerboat- If you're really wanting to explore St. John, a Boat Rental is the best way to hit the secluded beaches and remote snorkeling spots. Powerboat charters are private and offer convenient pick up on St. Thomas. Charters are available as Half-Day and Full Day excursions and are customizable. Maybe you've heard about a must-see beach or snorkeling spot in St. John. A Private Powerboat Charter will take you to those St. John boating destinations you don't want to miss.
It's so easy to get to St. John from St. Thomas. Why not fit it in your vacation itinerary? Whether it's a day excursion on the island, a sail to visit the beach, or exploring the remote cays and snorkeling spots, it's worth adding another Virgin Island to your vacation with a visit to St. John.


Be sure to check out our Excursions page for the best excursions in St. Thomas and St. John! If you have any questions about visting St. John or any inquiries about the islands, call or e-mail us for authentic local insight!


Welcome to St. John,


Amit


*Please note that we make our best effort to keep pricing up-to-date, but it is subject to change without our notice.


CaribbaConnect Mentioned Excursions:
Half-Day 32ft Powerboat Charter
Full Day 32ft Powerboat Charter
Private 35ft Boat Charter - Full Day