The Best Things to Do in St. Thomas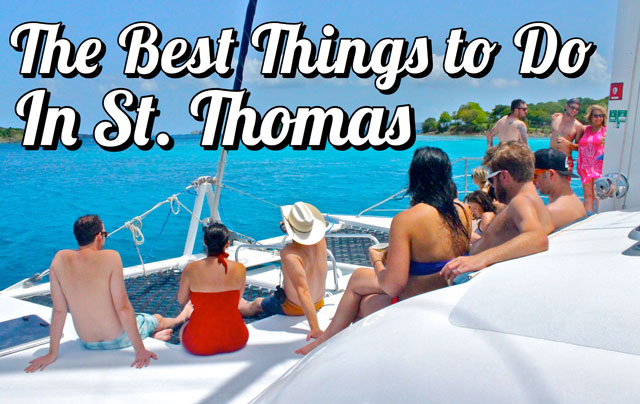 Get the Ultimate Visitor's Guide to St. Thomas … Absolutely FREE!

Know Before You Go



The Faster and Better Way to Plan Your Stay.
There are many big name travel websites out there, and you can spend hours sifting through their advice and reviews, but not everyone is looking for the same thing in a vacation. Not everyone has the same standards. Unfortunately, the Internet is also filled with countless fake reviews.
Why bother with hours of research, information overload, and potentially unreliable reviews? With our Ultimate Visitor's Guide to St. Thomas, we'll give you everything you need to start planning the perfect visit to St. Thomas and neighboring St. John. You'll get great insider tips and insights from our team of real island residents.

Why Local Expertise Matters
We live in St. Thomas, and we've been residents of the island for many years, so we've experienced virtually everything the Virgin Islands have to offer. We also help visitors and tourists every day by sharing our best recommendations and making sure they enjoy their time here.
Our first-hand experience and our many conversations with island visitors give us a local insider perspective you won't find from any other source. We recommend only the best experiences so you can avoid disappointments and make the most of your visit, and we give you peace of mind in knowing our tips and insights come from a real, reliable source.


About CaribbaConnect



At CaribbaConnect, we're the local experts for U.S. Virgin Islands travel. We're based in St. Thomas and we're truly locally owned and operated. Through our website and virtual concierge service, we offer handpicked tours, activities, and recommendations based on our personal experience and a careful review of the best experiences on the islands. With helpful hints, tips, and convenient online booking and payments, we take the uncertainty out of planning and enjoying your visit, and we bring you the best available prices.