Scuba Diving Excursions in St. Thomas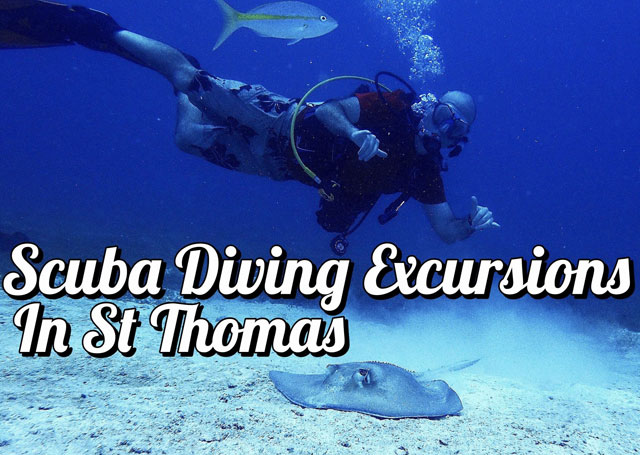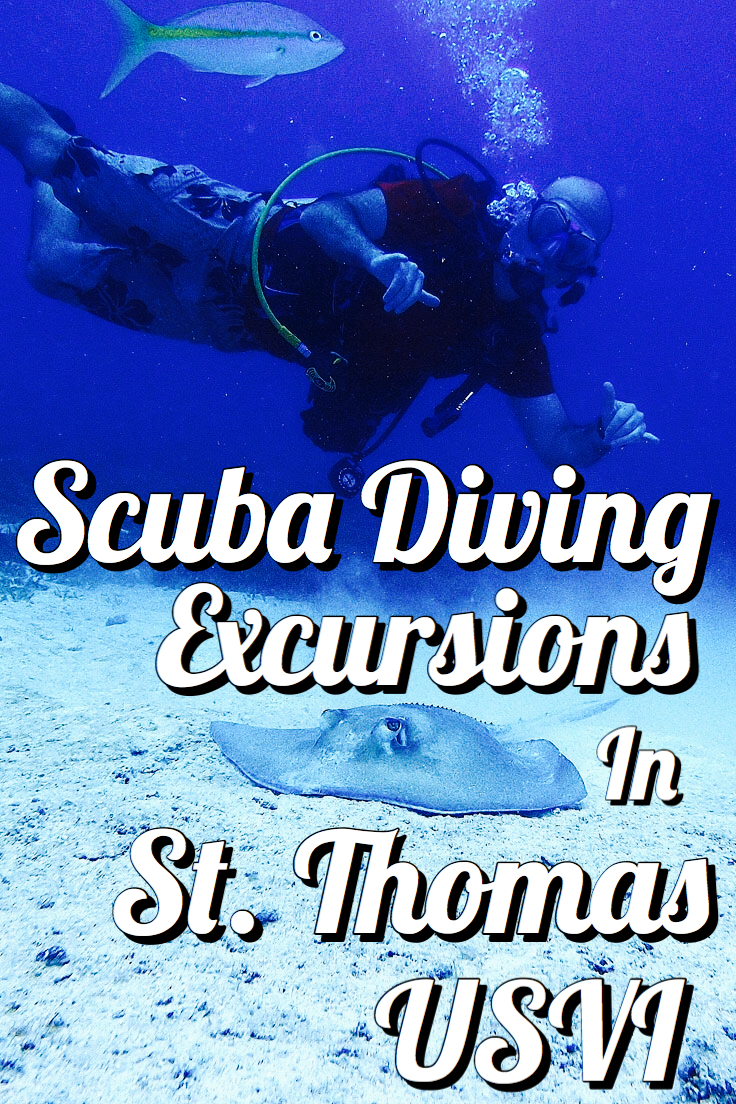 Whether it's the invitation of sparkling clear water or the great mysteries of its depth just waiting to be explored, for some of us, the ocean just calls, and for us divers, we just can't get enough! There's so much to discover under the sea and so much to love about being underwater, and St. Thomas has some of the most remarkable underwater scenes and creatures that the Caribbean has to offer. From wrecks to lava tubes, sharks to sea turtles, St. Thomas waters are full of excitement which is why one of my favorite places to dive is right here at home. If you're a snorkeler looking to go deeper or an experienced diver craving new sights, you'll find the perfect scuba diving excursion for you right here in St. Thomas, and I'm here to guide you to it! Take it from a local diver, these excursions for diving in St. Thomas are the best; all you have to do is choose which scuba diving experience is best for you:
1 Tank Afternoon Dive- Shipwrecks, ledges, thriving reefs, and even ancient volcanic lava tubes- with so many incredible dive sites to choose from, your boat captain and PADI Dive Master can match you with your perfect site based on your desires and interests! Encounter an array of marine life such as spotted eagle rays, reef sharks, exotic coral species, and schools of tropical fish as you explore the fantastic underwater landscape of scuba diving St Thomas on this 2.5 hour adventure that's perfect for seasoned divers.
2 Tank Morning Dive- Two tanks means TWO incredible St. Thomas diving sites on this 3.5-hour adventure-filled dive for up to 6 divers, perfect for small groups.Take your pick of top dive sites including shipwrecks, ledges, lava tubes, and flourishing coral reefs or let your captain and PADI Dive Master make suggestions based on their local expertise. Experience rare encounters with exotic marine life as you explore some of the most spectacular underwater landscapes in the Caribbean!
Discover Dive- Not certified? No problem! If you're looking to give scuba diving a try, a discover dive is the excursion for you! A quick 30 minute lesson and practice session is all you need to explore some of the best reefs in St. Thomas at Coki Point. Your PADI-certified Scuba Instructor will take you on a fantastic guided underwater tour of the vibrant reef where you'll get up close with schools of colorful tropical fish and unique marine life as deep as 40 feet, and if you discover a new love for scuba diving in St. Thomas, this session will even count towards your PADI certification.
Coki Beach Dive- With thriving coral reefs and sightings of rays, lobster, turtles, and more, a dive off Coki Beach may be easy, but it's never plain! This 1-hour dive reaching a maximum depth of 55 feet is perfect for new divers wanting to log some "bottom time", rusty divers seeking an open water refresher, and even experienced divers who just want a leisurely dive with great photo-ops. Get the sights of a boat dive with the ease and price of a beach dive on one of our top St Thomas scuba diving packages!
Night Dive- Experience the reef as you've never seen it before, at night! Certified divers of all stages can encounter nocturnal wildlife and the unique nighttime behaviors of creatures on the reef on this spectacular night dive. Watch for basket starfish opening to feed or tarpon lurking on the edge of your light. It's a brand new world on the reef after dark, and it's waiting to be explored!
With diverse underwater landscapes and thriving marine life abounding, divers of all experience levels are sure to be amazed at the incredible sights and creature encounters found here in St. Thomas. Each dive offers options to purchase photos from your one-of-a-kind St. Thomas island scuba diving experience to capture your rare encounters forever! So get ready to encounter the ocean like never before while diving in St. Thomas!
Be sure to visit our Scuba Diving St. Thomas page for all the best diving in St. Thomas! If you have any questions about diving in St. Thomas, Virgin Islands or any inquiries about the island, call or e-mail us for authentic local insight!
Explore The Deep,
Nishant
CaribbaConnect Mentioned Excursions:
Discover Scuba Diving in St. Thomas
Coki Beach Scuba Dive in St. Thomas
1 Tank Afternoon Scuba Dive in St. Thomas
2 Tank Morning Scuba Dive in St. Thomas